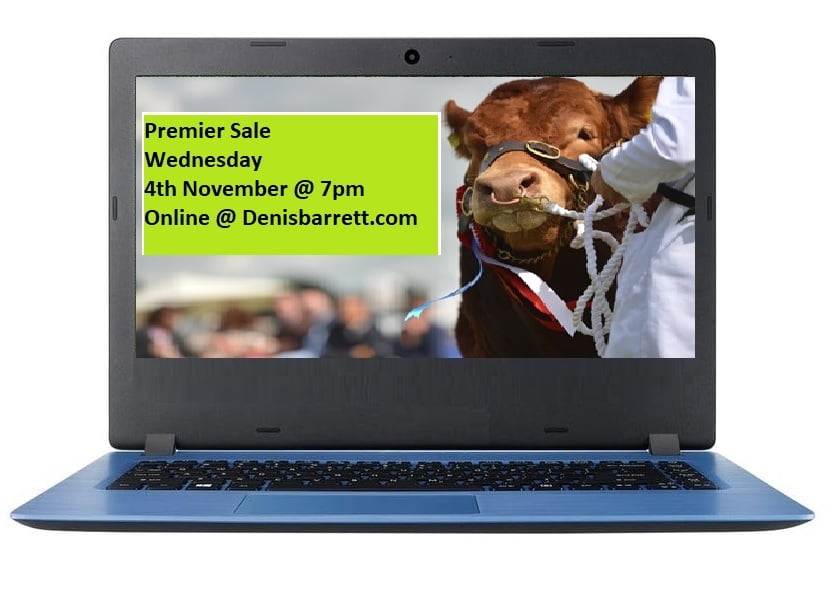 The Irish Limousin Cattle Society regrets to inform breeders and customers that they have had no option but to postpone the premier sale scheduled for Roscrea on October 26th.
In conjunction with the management of Roscrea mart we were in discussions with the Tipperary DVO to try and reach agreeable protocols that would allow the sale to proceed. However, this was not possible. If the sale went ahead the DVO was insisting that all animals would have to arrive on Monday morning. Washing and blow drying were prohibited and we couldn't have our normal pre-sale inspection. To ask exhibitors to travel in some cases up to 4/5 hours to Roscrea with animals and not be allowed present the animals properly on arrival would not be fair or reasonable.
These we felt were not practical rules and the council decided to postpone the sale – the sale has been rescheduled and will now be exclusively online, the new date is Wednesday November 4th @ 7pm – the sale will be conducted by Denis Barrett.
We are aware that the decision is disappointing for our breeders and customers and was only taken after all options were explored.
Breeders who had cattle entered in the sale need to confirm if they wish their animals to be in the online event before 12 noon on Tuesday October 27th, to enable us to reissue the catalogue.
A good quality video and some photographs will be required for Denis Barrett's website by October 30th. The video should be between 30-40 seconds long and must show the tag number of the animal, locomotion of the animal from the front, side and back. Animals should be well groomed and washed for the video and lighting should be bright enough to show the animal to their best advantage. If possible please weigh the animal. Sellers can take their own videos which will be checked to ensure that they are of adequate quality. Animals must be haltered in the video and walked on a hard surface where their locomotion can be assessed. Please forward all videos to

[email protected]

by Friday October 30th.
Bulls must have a veterinary certificate stating that they are fit for work and have passed a fertility test within 60 days of the sale. Fertility certs should be forwarded to the society office by Friday 30th October at 12 noon.
We will flag the export status of the animals at the sale as either being eligible for export or not. To be eligible for export the export cert must be valid until Saturday November7th. Please advise the office by Friday 30th October at 12 noon if you are willing to hold the animal for export test.
Any breeder not wishing to enter their animal in the online sale can enter them in the Tuam sale without penalty. The Tuam sale has been put back to Friday December 11th at 6pm. We will know nearer this date what Covid 19 related restrictions will be in place for this sale – if they are the same as those outlined for Roscrea then Tuam sale will also have to be online.
We will review the situation regarding current planned sales in 2021 to possibly compensate for having to cancel this sale once there is more clarity on the lifting of restrictions closer to the time