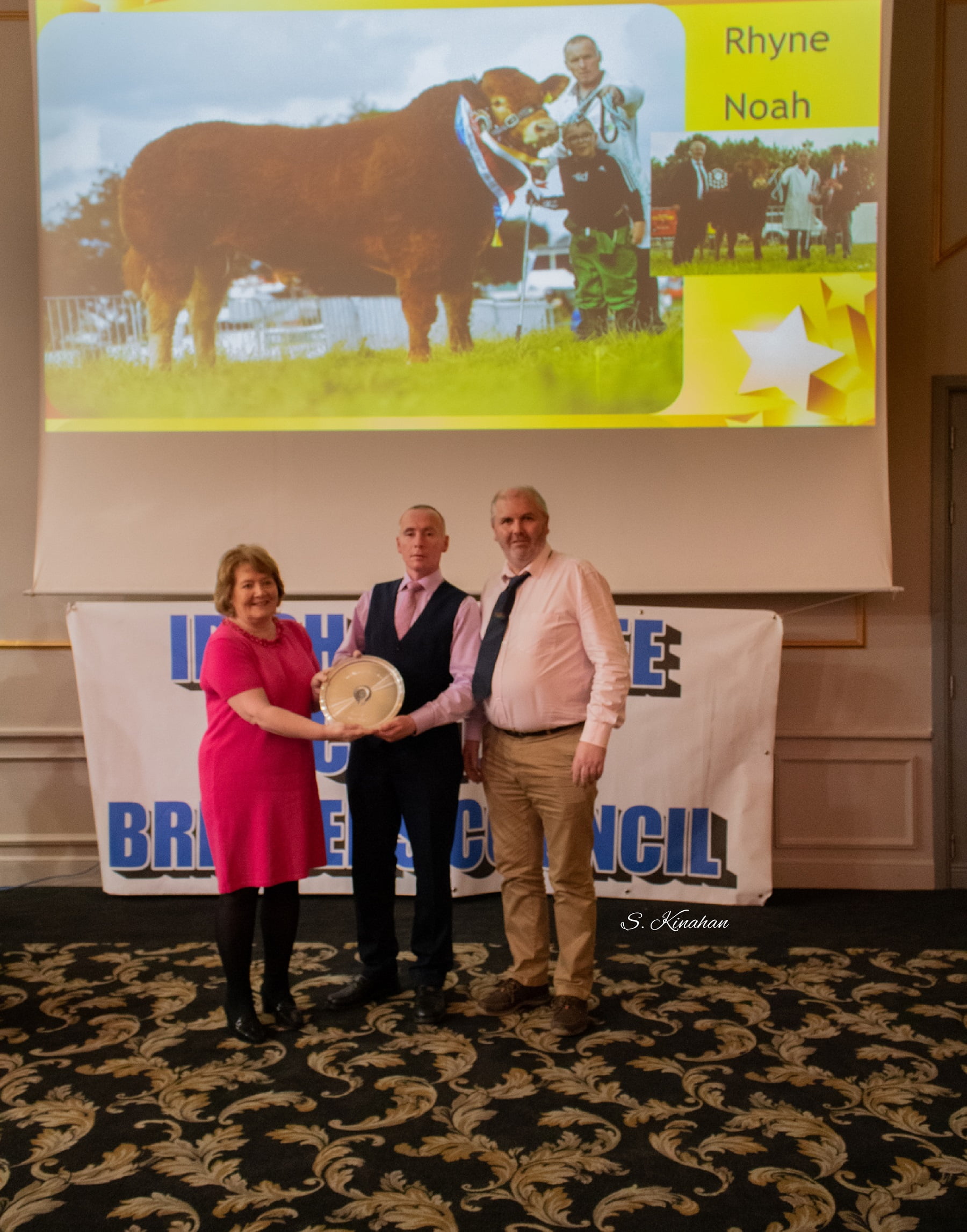 The inaugural all-star pedigree awards took place in early February in Portlaoise. The event was hosted by the Pedigree Breeders Association of Ireland (PBAI). Fourteen breed societies put forward their choice of candidate – some choose the overall champion from their National finals, others choose their recipient based on indexes or on lifelong work for the breed, Irish Limousin choose the 2019 winner of the Champion of Champions competition "Rhyne Noah and his breeder Mark Hagan" as our deserved winner.
Rhyne Noah was announced as the overall winner of the Champion of Champions at the Royal Meath Show, Trim, Co. Meath on 1st September 2019. He was Senior champion and top priced bull at the Premier show and sale in October 2019, where he went on to sell for €8,000.
Rhyne Noah was bred by Mark Hagan, Killoe, Co. Longford. He is a son of Wilodge Joskins and the Festin dam Clonadrum Urselle Et.
Congratulations to the Hagan Family on this outstanding achievement and best wishes for the future.