Following Antrim show and the Anglo Irish Finals the YMA teams were invited to a barbecue by the Alexander family, this was a lovely evening and a great chance for everyone to mingle.
Many thanks to team Jalex for a great evening.
On Sunday morning we were delighted to be invited to visit three outstanding herds – Ampertaine, Claragh and Pointhouse.
First visit was to the Ampertaine herd of the Mckay family. The name Ampertaine is synonymous with quality Limousin genetics. Ampertaine bulls are household names across the UK and Ireland.
It was a pleasure to visit the birthplace of Ampertaine Commander, Foreman, Abracadabra, Brigadeer, Elgin, Gigolo and Hollywood to name but a few of the outstanding and influential bulls that have come from this herd. Many thanks to the Mckay family for the warm welcome, James was a marvelous tour guide – his interest in the breed and his depth of knowledge is remarkable.
We wish the Mckay family and Ampertaine Limousin continued success.
Below are a few pictures of some of the cattle we saw at Ampertaine.
In-calf cows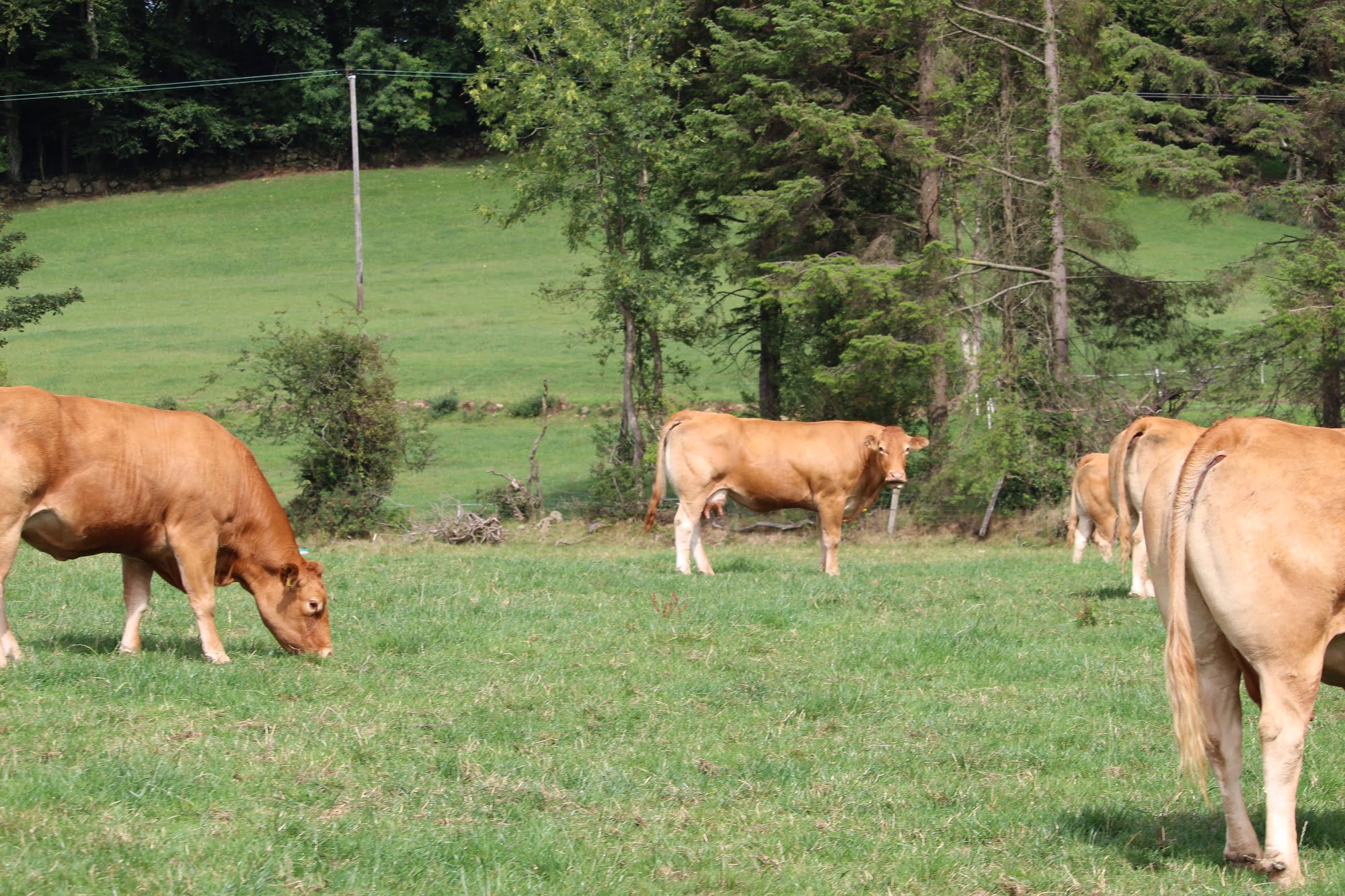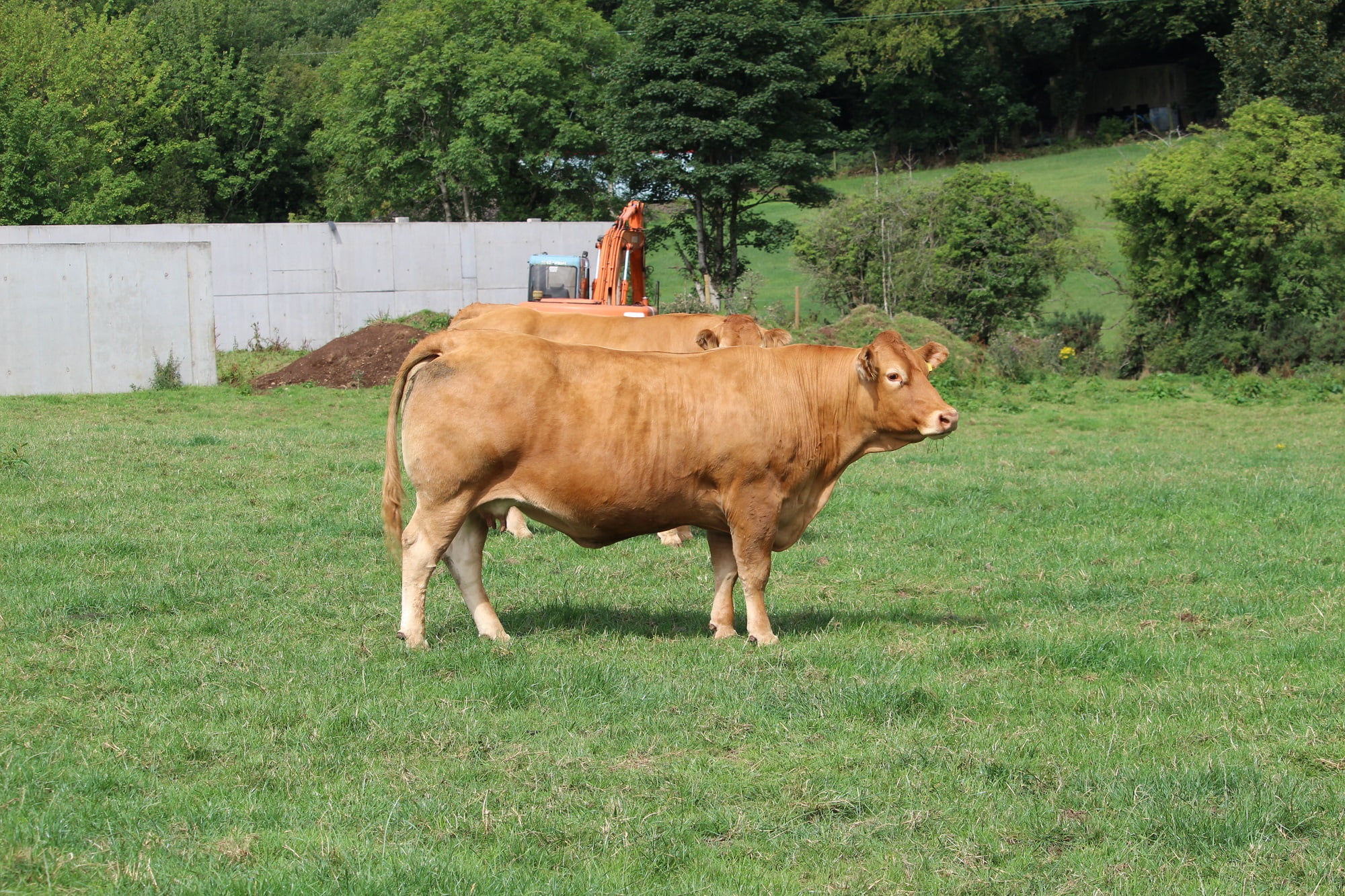 Cows with young calves at foot
Young heifers
Young bulls
Cow with newborn calf
Young bulls
---
---
Claragh Herd visit
Following our visit to Ampertaine Limousin's we headed to the Claragh herd of John and Paul Rainey. The herd performs a lot of embryo work. The families top cow is Haltcliffe Avon (a Sympa daughter) – she is dam to Claragh Franco – stock sire in the Norman herd of Eric Norman. Franco was purchased by Eric for 24,000gns, his full sister Claragh Layla sold in 2016 for 18,000gns. Another full sister Claragh Lily won Junior Champion at the Beef Expo in Balmoral 2015, she has been retained by John and Paul. Thank you to John and Paul for allowing us to visit your herd, we wish the Claragh herd continued success.
Young bulls at Claragh Limousin's
Young calves at Claragh Limousin's
Females at Claragh Limousins
---
Pointhouse Limousin Herd
Our last visit of the day was to the Pointhouse herd of the Diamond family. We were treated to a lovely lunch by Breege after visiting this well established herd. At Antrim show on Saturday, Michael and Kile had shown their June 2017 born Plumtree Fantastic bull Pointhouse Nintynine. In a very impressive class Nintynine took second and was then crowned Reserve Intermediate Champion. Not stopping there he also won the Junior Bull Interbreed Championship and took Reserve in the Interbreed Beef Bull Stakes. Kile is hugely interested in breeding and showing cattle, he has been very successful at numerous young handler events.
Thank you to the Diamond family for the guided tour of the Pointhouse herd and to Breege for the lovely lunch. We wish you all continued success.
Young females at Pointhouse Limousin herd
Cow's and older females at Pointhouse
Pet lamb at Pointhouse
Young bulls at Pointhouse (the largest bull is Pointhouse Nintynine)
---
We would like to thank everyone involved in the North Ireland Limousin club for arranging these farm visits – especially Cahir and Christine. We thoroughly enjoyed it. It was a marvelous roundup to the weekend.