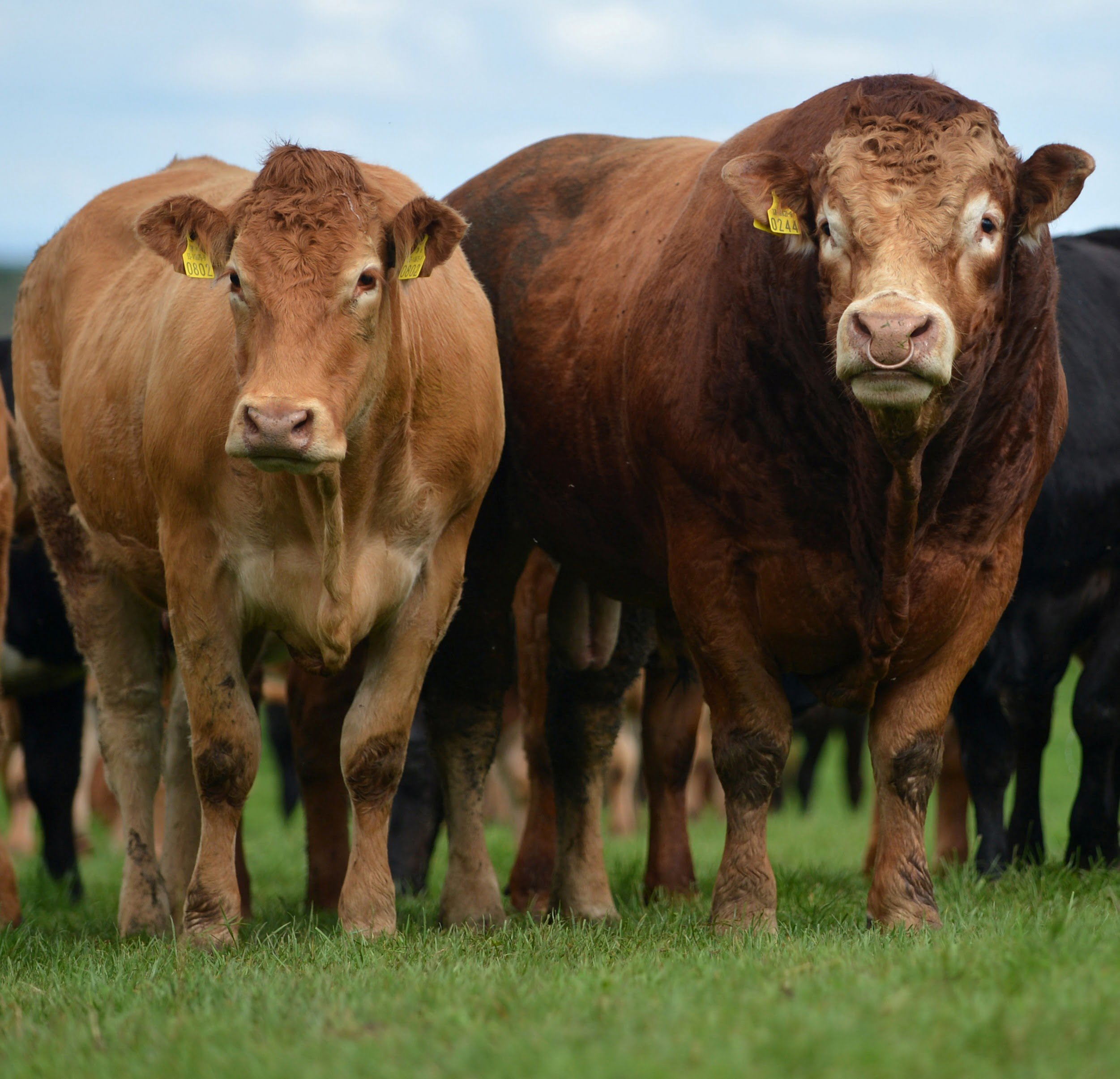 Managing productive and efficient suckler cows that will thrive within the Irish farming system has never been more important as the beef industry starts to plan for a new period of economical and environmental challenges.
Most factors that affect suckler cow performance are influenced by their genetics, so selecting the right type of replacement heifer for the herd is the best way to secure a more profitable future. In recent years, there has been a huge increase for Limousin genetics as the core of suckler herds throughout the country.
The Limousin breed has delivered time and time again for Irish farmers. With the maternal ability of the dam – coupled with easy-calving traits, good conformation and high-growth rates – it's quite evident why Limousin is popular among Irish suckler farmers.
We recently caught up with Anthony Murphy of Balla Mart to get a feel for the trade for Limousin heifers in the west of Ireland.
"At the moment, there is huge demand for good Limousin cattle in Balla Mart, but farmers producing those fancy red or roan Limouisn heifers are demanding premium," he said. "Over the years, the quality of Limousin cattle going through the ring has increased."
He believes that this is due to a lot of farmers in the area focusing on AI rather than running a stock bull with the herd.
In terms of who's buying that particular type of heifer, he said: "There are certain suckler farmers that would always be looking for a good Limousin heifer to add to the herd. Or then there would be farmers purchasing these heifers and putting them in calf and selling them as in-calf at specialised sales.
"Limousin heifers are now making huge money; the norm now seems to be €3/kg for Limousin cattlem, and for a good one you could get anywhere up to €3.50/kg, with a really special heifer you could get over €4/kg."
An example of some of the recent prices at Balla Mart:
October 2021 heifer: 330kg sold for €1,490 or €4.51/kg;
April 2021 heifer: 410kg sold for €1,390 or €3.39/kg;
June 2021 heifer: 260kg sold for €760 or €2.92/kg.
Get the sire of your next crop of Limousin calves at Roscommon Mart on Saturday, May 21, when the Irish Limousin Cattle Society will hold its last Spring Sale of 2022. The show kicks off at 9:00am and the sale at 1:00pm.