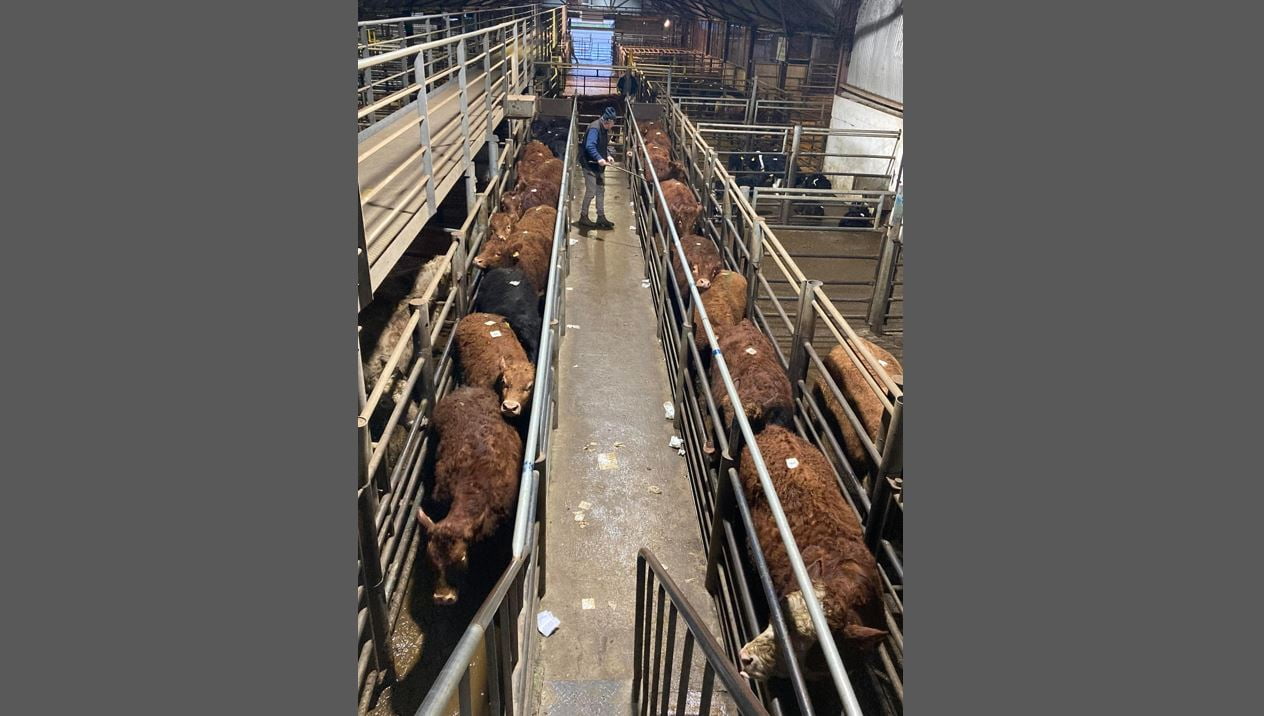 The Limousin breed has always delivered for Irish farmers. With the maternal ability of the dam – coupled with easy-calving traits, good conformation and high growth rates, top kill-out percentages – it's quite evident why Limousin is popular among Irish suckler and beef farmers.
Saying that, Limousin has become more popular in dairy farming circles. Again, the easy-calving traits and improved gestation length appeal to the dairy farmer. Adding this to a premium and demand for calves, along with robust bulls that can cover many cows during the breeding season.
Anyone keeping an eye on the cattle trade in recent times will know that we are currently witnessing a period of strong prices for all types of commercial cattle. However, it's hard not to notice the top prices achieved for Limousin-cross cattle week in, week out – whether that be weanling heifers, bulls, store cattle or even cull cows in the ring.
To get a closer feel to the action – and to get their thoughts on the trade – we recently spoke to David Quinn of Carnew Mart and Nelius McAuliffe of Castleisland Mart.
Quinn began: "Quality Limousin-cross cattle are making fantastic money; our most recent show and sale witnessed Limousin-crosses making over €4/kg freely. The general 550kg Limousin bullocks are making up to and over €3/kg.
"In addition, champion at our last show and sale was a black Limousin-cross heifer – a really smart heifer that was purchased for breeding; she made €2,520 and had a lot of quality and shape to her."
In terms of who's buying that type of heifer, he said: "The top suckler farmers are in the market for that type of stock – those high-end Limousin-cross heifers. Or specialist farmers purchasing maiden heifers and putting them in calf and selling them at in-calf sales in the west at the tail end of the year.
"As usual, the exporters are buying the very shapey Limousin-cross for both the UK and Italian markets. Then, the farmer is buying the general run of light stores. Furthermore, factory feedlots are buying the forward store cattle.
"Over the years, if farmers averaged out their cattle, the Limousin cross would be very hard to beat on price. There's no doubt that there are more Limousin-cross cattle in this neck of the woods compared to any other breed.
"Even the black Limousin cross out of the Friesian is commending very strong prices. Limousin-cross cattle are topping the trade all the time when compared to some of the other breeds. While some breeds can hit top prices, we always would have found that these breeds are inconsistent.
"The Limousin is a far more consistent breed," he added.
McAuliffe also shared this thought, noting: "The quality of Limousin cattle is far stronger than other breeds. The Limousin-cross is consistent with great clearance rates, and while a lot of farmers have cut back on numbers, they are producing higher-quality animals.
"At Castleisland Mart, we have top-quality Limousin going for export and being purchased by farmer customers. The exporter is very active for those shapey lots," he added.
"There's a lot of good suckler men in this country that run a Limousin bull with their cows. While they work full-time off farm, they can manage this with the easy-calving traits and progeny performance in the ring.
McAuliffe expects that a lot of Limousin-cross young calves will be entered into sales in the coming weeks and these calves will go for breeding as they are "such a good cow maker".
The Irish Limousin Cattle society will hold its Premier Bull Show and Sale in Elphin Mart on Saturday, March 12. There will be 92 bulls on offer with the show kicking off at 08:45am and the sale at 12:30pm.